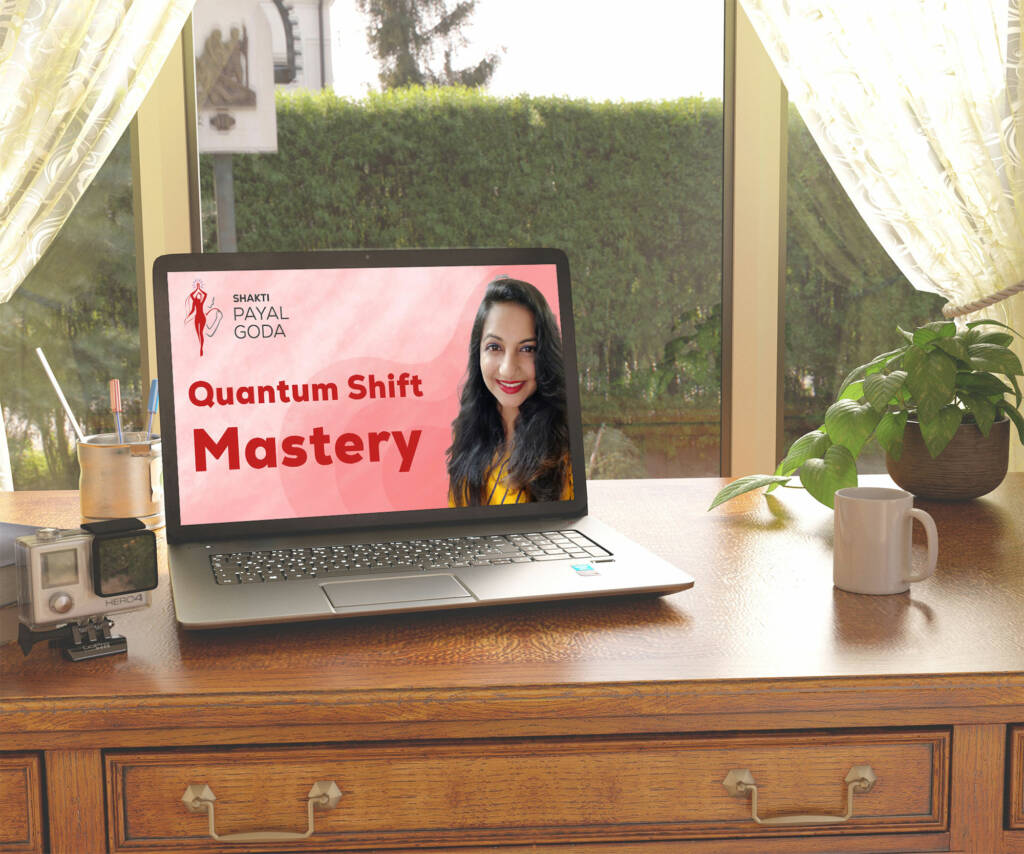 IMMERSIVE PROGRAM
Mastering Self-Love and Manifestation
An extraordinary 90-DAY SUPER ADVANCED program designed to empower you in advancing your self-love and manifestation abilities to new heights. Prepare to embark on a transformative journey where you will harness the power of quantum shifts to create profound changes in your life.
Quantum Shift Mastery is an immersive and comprehensive program that combines cutting-edge techniques, mindset shifts, and spiritual principles to elevate your self-love and manifestation skills. Over the course of 90 days, you will delve into the depths of your being, expand your awareness, and align with the limitless possibilities of the quantum field.
16 Live Sessions:
4 Live sessions of Coaching with ALL ADVANCED Techniques/Guided Meditation
12 Live counselling and guidance Sessions
90 Day Million Dollar Handholding:
Be in the energy and guidance of your mentor, SPG, for 90 Days long. Get constant support and enlightenment.
2 On Demand Courses:
Self-love Alchemy and Manifestation Symphony:
36 VIDEO LESSONS OF COACHING, GUIDED MEDITATION, TECHNIQUES AND EXERCISES
It's a Dream come true to have lifetime access to the Live sessions and be a part of the live Techniques. The impact of being in your Teacher's presence and doing it all is another level feeling and the best feeling Ever. Someone's life can be changed by a click and you just enter into a magical dreamland that one can ever dream of. The Energy that is present in the sessions will always stay and let us just move forward only. It changed me as a person and my life to actually live a better and a beautiful life with my Ma'am blessings. I am grateful to you Ma'am and to the entire universe Ma'am.
The best course I have ever come across for self love and manifestation mastery. The true meaning of self love is completely different from what we have been hearing from people. The course has beautiful tools to unlock the true inner self that's waiting to be discovered. Doing this course has changed the trajectory of my life. I always keep waiting for weekly live sessions. The energy of Live sessions is just awesome and the insights we get from you on different challenges of our lives is extraordinary. Your 90 day hand holding is indeed worth a million!
Course Content (Live Sessions)
Quantum Ho'oponopono : Karmic Healing
In this profound exploration of Quantum Ho'oponopono and Karmic Healing, delve into the depths of consciousness to heal and transmute past traumas. Unravel the intricacies of karma, release energetic blockages, and embrace a newfound sense of inner peace and liberation. Experience the transformative synergy of ancient wisdom and modern understanding, unlocking the door to a life of abundance, love, and healing.
Goals Manifestation: Generating a magnetic motivation for your WHY
Unlock the power of Goals Manifestation by discovering your compelling "why" – a magnetic motivation that fuels your determination. Amplify your vision, harness positive emotions, and create a clear action plan to overcome obstacles and achieve your desired outcomes with unwavering focus and enthusiasm.
Igniting Creative Mind
Unlock the creative potential of your mind in this live session, as we delve into innovative problem-solving to overcome challenges and manifest the desired results. Embrace unconventional thinking to find unique solutions and seize opportunities for personal and professional growth.
Creating Compelling Future
In this session, we'll explore the art of creating a compelling future for yourself. Learn how to set meaningful goals, visualize your desired outcomes, and take inspired action to shape a future that aligns with your aspirations and dreams. Discover the transformative power of intention and manifest the life you truly desire.