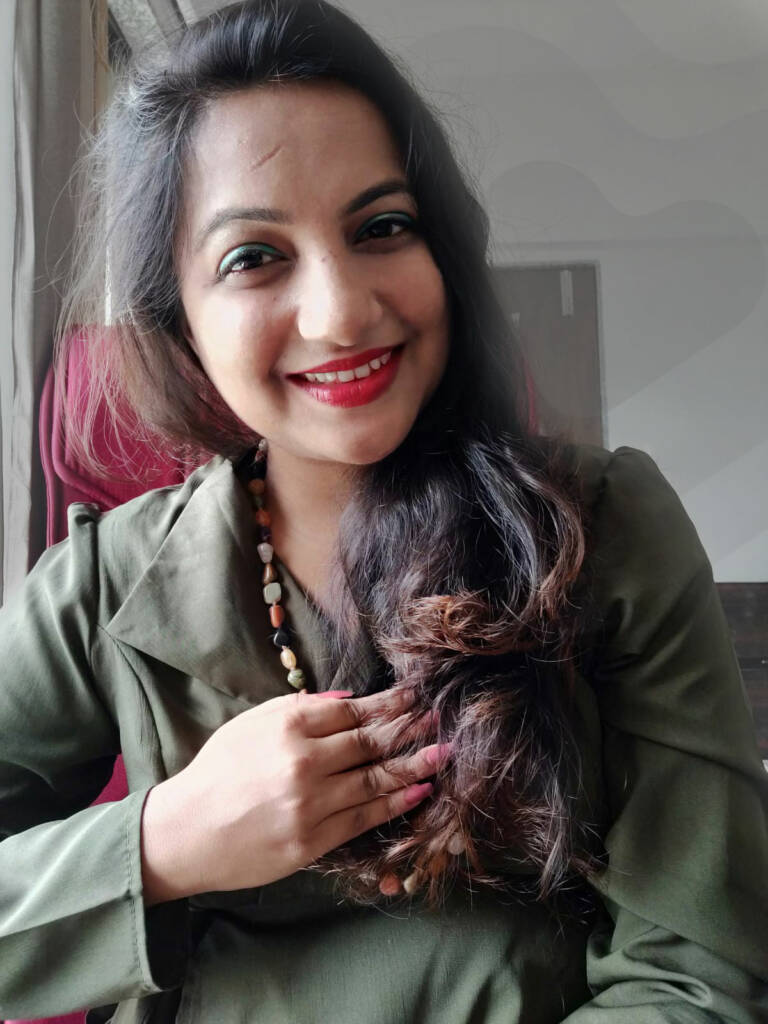 Welcome to Shakti Payal Goda Energy Healing Sessions
Are you seeking a harmonious and vibrant living or working space? Do you wish to unlock the potential for positive energy and holistic well-being in your life? Look no further than Shakti Payal Goda's transformative Energy Healing sessions.
Shakti Payal Goda believes that the energy surrounding us plays a vital role in shaping our lives. Her Energy Healing sessions are designed to facilitate the removal of blockages and negative energies that can hinder your progress in various aspects of life and create an environment of positivity, balance, and abundance.
SPG's approach is rooted in the belief that every space holds its unique energy signature. Through simple and cost-effective techniques, She guides you in making profound changes that resonate with divine frequencies. By addressing energy blockages in both homes and offices, She empowers you to overcome challenges related to finance, wellness, relationships, and success.
Impact of Blocked Energies
Blocked and negative energies can cast shadows on your life, leading to issues such as depression, anxiety, stress, lack of focus, and financial setbacks. Such energies can also strain relationships among family members or colleagues. SPG's sessions are tailored to dispel these shadows, promoting harmony, vitality, and positivity in your living and working spaces.
Holistic Healing: SPG's Energy Healing sessions offer holistic solutions that encompass all aspects of your life, fostering well-being on physical, emotional, and spiritual levels.
Positive Transformation: By tapping into the power of positive energy, Shakti Payal Goda helps you experience remarkable transformations in your environment and within yourself.
Simple Changes, Lasting Impact: She guides you through straightforward and affordable changes that yield lasting and profound effects, creating a shift towards positivity.
Divine Vibrations: Her sessions aim to elevate your surroundings to the frequency of divinity, contributing to enhanced happiness, peace of mind, loving relationships, wealth, skills, and good health.
Ancestral Healing Expertise: Beyond core offerings, She stands as an expert in Ancestral Healing. With a strong spiritual and healing background and a decade of experience, she has transformed many lives through Ancestral Healing. This unique aspect of her practice empowers you to connect with your lineage's energies, heal generational wounds, and reclaim lost wisdom.
Join the Transformative Journey
If you're seeking not just a healing session but a profound transformation, Shakti Payal Goda Energy Healing Sessions is your destination. Join her on a journey that brings clarity, positivity, and vitality into your life.
Take an experience that transcends the ordinary and opens doors to extraordinary possibilities. 
Shakti Payal Goda stands out as a beacon of transformation and positive change. When you choose her, you're choosing a path paved by expertise, experience, and an unwavering commitment to your well-being.
Expertise and Spiritual Depth
Shakti Payal's profound spiritual background shines through in every session. With a wealth of experience and numerous advanced-level healing programs under her belt, she brings a deep understanding of energy dynamics and spiritual principles to her practice. Her expertise ensures that every session is grounded in wisdom and guided by profound insights.
Decades of Healing Wisdom
With over a decade of healing experience, Shakti Payal has been a catalyst for healing and transformation in the lives of thousands. Countless individuals have experienced tangible and meaningful shifts in their lives after engaging in her energy healing sessions. From improved mental and emotional well-being to enhanced relationships and financial stability, the transformative impact is undeniable.


Shakti Payal's holistic approach addresses not only the visible challenges but also dives deep into the underlying energetic imbalances. This comprehensive method ensures that the healing process is thorough, addressing the root causes of issues and enabling lasting change.
Personalized Care and Attention
Each individual is unique, and so are their energy patterns and healing needs. Shakti Payal understands this implicitly. Her sessions are characterized by personalized care and attention, ensuring that your journey towards well-being is tailored to your specific requirements.
Book Your Session
Transform your living and working spaces into beacons of positive energy and prosperity. Book your Energy Healing or Ancestral Healing session with Shakti Payal Goda today and embark on a journey towards holistic well-being, success, and happiness.