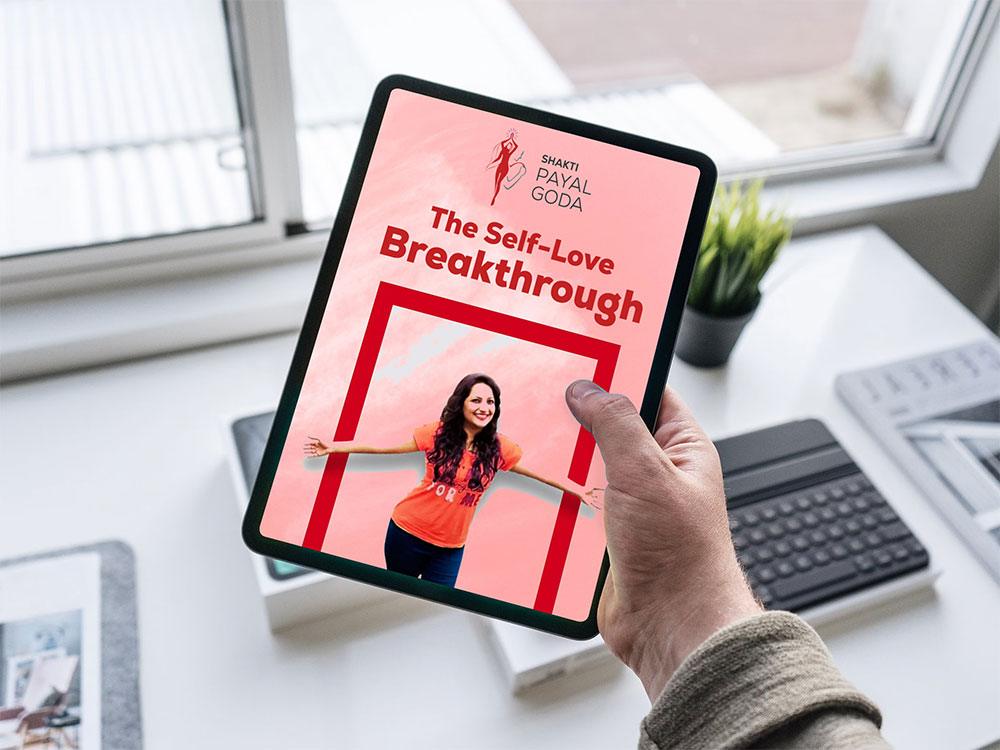 The Self-Love Breakthrough
2 Days to a New You
Are you facing career setbacks, relationship struggles, health issues and financial challenges? The key to breaking free lies in a distorted self-image. Don't settle for temporary motivation or quick fixes. Discover lasting transformation with "The Self-Love Breakthrough." This comprehensive live program revolutionizes your relationship with yourself, unlocking the power of self-love to heal, transform, and create your dream life.
Through this workshop, you will be able to
Embrace Self-Acceptance
Practice Self-Forgiveness
Rediscover Yourself
Create your vision of Self-love
Transform your Self image
Vibrate in Higher Frequency of Love and Happiness
Accelerate your Dream Life Manifestation
Your Transformation Starts Now
Self-love isn't just about affirmations and mirror activities – it's a state of consciousness that changes everything. "The Self-Love Breakthrough" is an immersive journey of Self Discovery, Self Renewal and Self Evolution
Don't let self-doubt hold you back. Break free from the vicious cycle of suffering and misfortune. Transform your inner shadows into golden light, and watch as the universe responds to your newfound energy with positive people and opportunities.
Enroll today and embark on a powerful exploration of an INVINCIBLE YOU. This program isn't just about empowering yourself – it's about unlocking your true potential. Don't settle for anything less than the abundant, healthy, happy, and empowered life you deserve. Join now and let your transformation begin. The life you've been dreaming of is within your reach.
Duration:
2 Days Program
Mode of Training:
Live Sessions on Zoom (No recording)
Training Includes: Self-love Coaching, Guided meditation, Mind power techniques and Exercises
Embrace Self-Acceptance and Rediscover Your Authentic Self
Explore the depths of your being, embracing all aspects of yourself. Let go of masks and expectations to reclaim your authentic self. Through the practice of self-acceptance, you will cultivate love and compassion, recognizing that you are worthy of love and happiness just as you are.
Practice Self-Forgiveness
Forgiving yourself for past mistakes, regrets, and self-perceived failures is an essential part of self-love and growth. In the program, you will engage in exercises and guided meditations designed to help you let go of self-blame, guilt, regret and shame. Through self-forgiveness, you can release emotional burdens, heal wounds, and create space for personal transformation and empowerment.
Ignite the Infinite Self
This transformative program empowers you with essential skills, mindset shifts, and empowering tools to heal and transform your inner self image. Develop unwavering confidence, clarity of vision, and inner alignment to achieve your goals and create a life of purpose and fulfillment. Step into your greatness and unlock the power within you. Join now and become an unstoppable force.
Bonus content included with this course:
After joining in the course I feel more energetic and positive in all aspect of my life. I feel such a greater life ahead of my self. And I started loving my self more. I feel more powerful & confident. I have also watched all the You Tube videos of Payal mam. Her teachings has helped me immensely. I found the workshop very helpful in healing myself. I recommend everyone strongly to join this workshop.
It is zabardast workshop, which is priceless. I have seen many videos on self love, but i didn't understand what self love is exactly, i understood in this program what self love means. To remain in state of happiness irrespective of situation and people's behaviour. And mam tought techniques and meditation to shed our heavy emotions and remain in state of resourcefulness so nicely. Payal mam's sessions are in very simple language but highly effective. Every one must attend payal mam's workshops to bring positive change.